Sunday, February 10, 2019
6:00 - 8:00 pm
Thunderbird bowl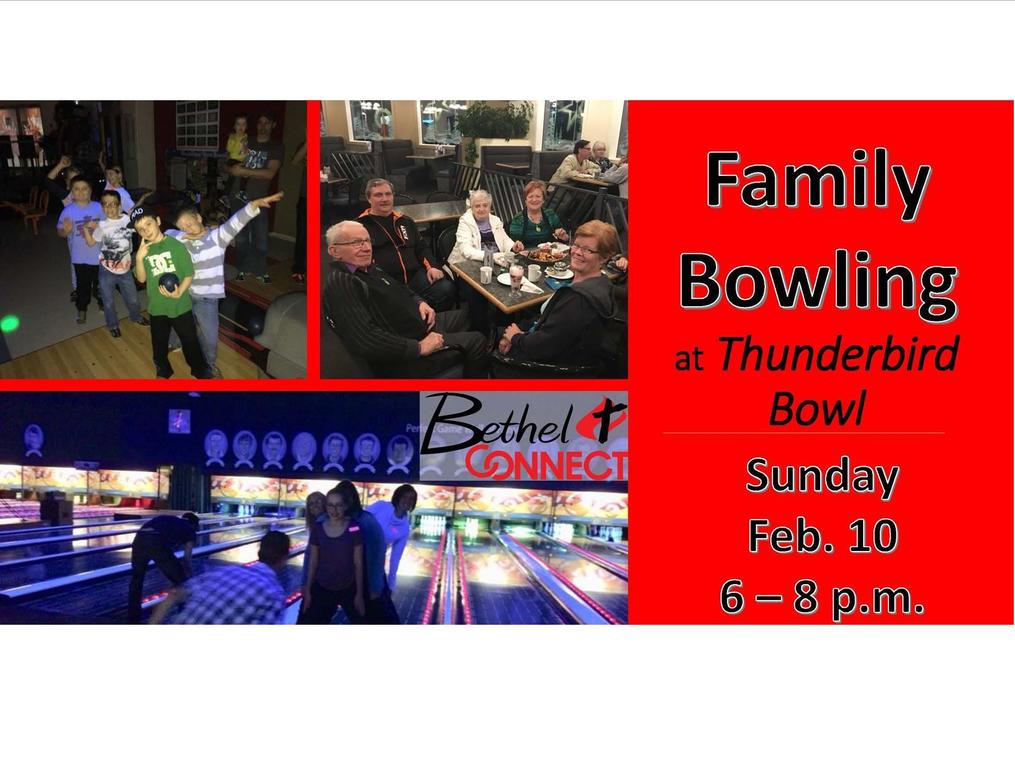 Join us for a fun family evening of bowling and hanging out with friends.
Click on the link below to get your free ticket limited spots available for bowling. You are more than welcome to hang out in the restaurant and have coffee and just visit. FYI only the bowling is free.