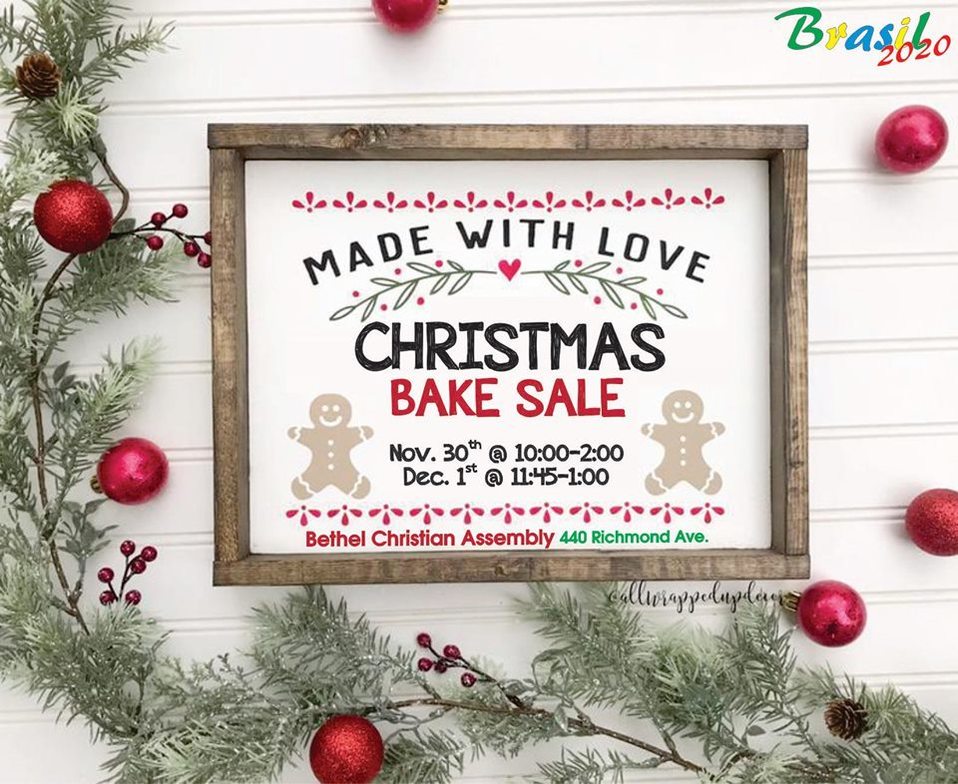 Save to your Calendar
Brasil 2020 is taking orders for a Christmas Bake Sale to raise money for the Brasil2020 Mission trip.
They are selling:
Pails of 48 frozen cookie dough balls $30 (monster, chocolate chip or double chocolate chip)
Individual trays $15 (12-shortbread , 6-butter tarts or 6-butterscotch confetti)
Mixed trays $20 (2-brownies, 2-fudge, 2-brigadeiros, 2-rice crispy squares, 2-molasses crinkles, 2-sugar cookies)
Orders will be ready for pick up November 30th.
Contact us for more information or to place an order.
---