This event has already occurred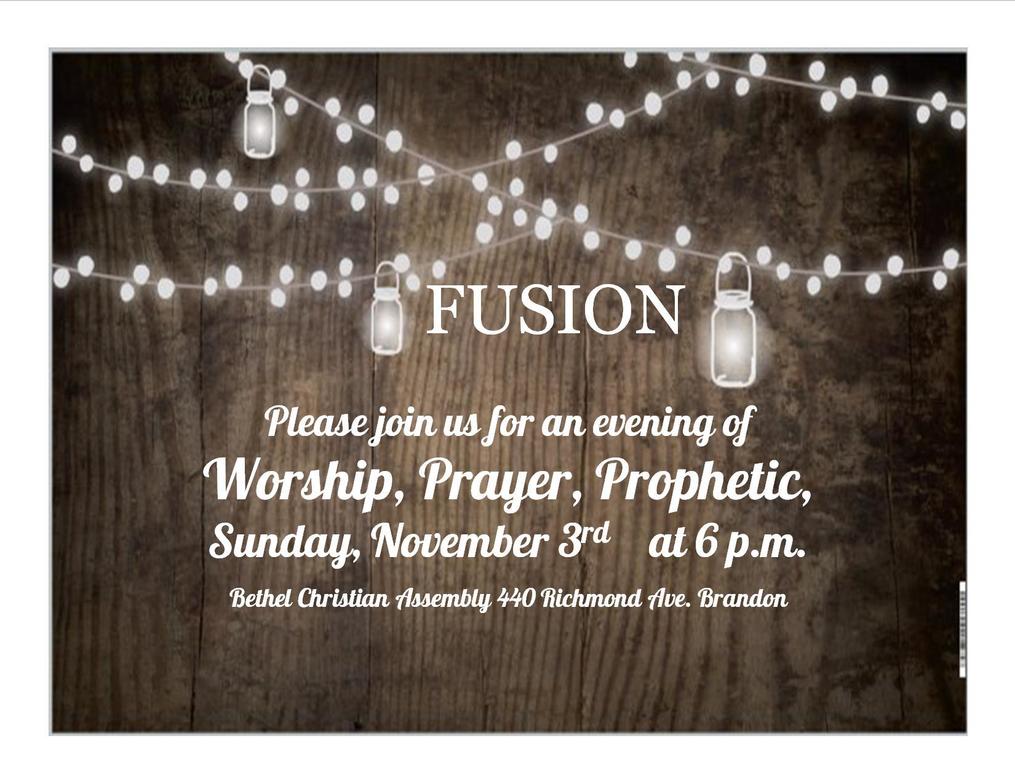 Save to your Calendar
Fusion is a fun night combining music, prayer and the prophetic. Come dance, journal, sing and more.
Here is a sneak peak at the songs for the night. https://music.youtube.com/playlist?list=PLO01eRYaPtYzY2bl5CIFWzuboAo7UhAqt
The theme for November Fusion will be "Power in his Name!"
There is no sweeter name than the name of Jesus! God, the creator of the universe, chose through His Son to save us. If we call on His name in faith we can receive forgiveness of sins and salvation for all eternity.
John 14:6 "I am the way the truth and the life, no one comes to the father except through me through me."
Through His word and his Love Story we boldly stand on the Power of His name.
We are instructed to pray in Jesus name (John 16:23-24).
His name is the only name we can call on for salvation (Acts 4:12). Demons were cast out in his name, healing occurred in his name and we were baptized in his name. Everything we do and say is done in his Name!!!