This event has already occurred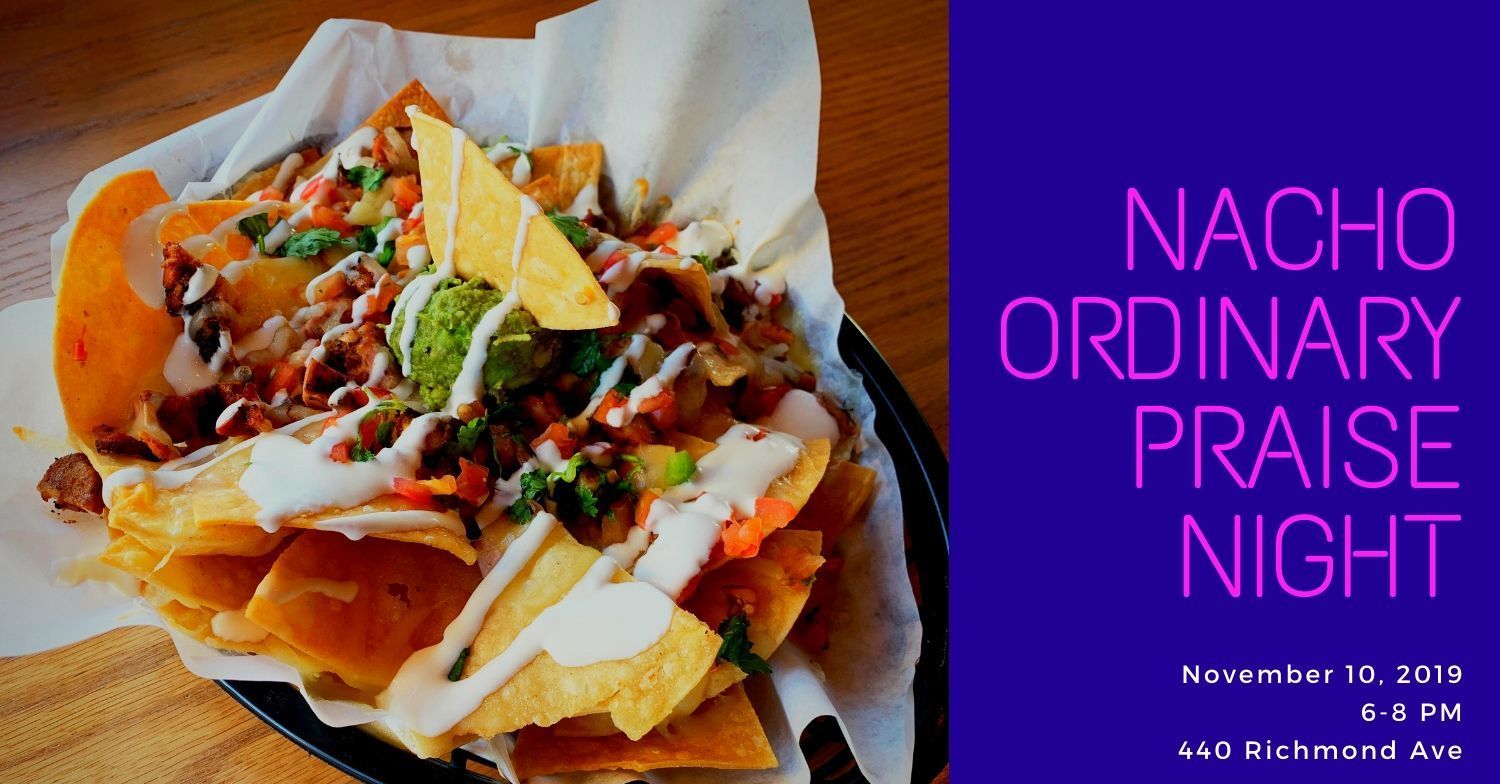 Save to your Calendar
This is Nacho Ordinary praise night. There will be Nachos with all the toppings… well not anchovies cause who likes anchovies on their nachos… ewww...
Ok now where was I, oh ya, I was jalapeno face about the nachos.
The youth band will be jamming out so bring your dance shoes.
All this is on Nov 10, 2019 at 6pm here at Bethel, 440 Richmond ave in Brandon.