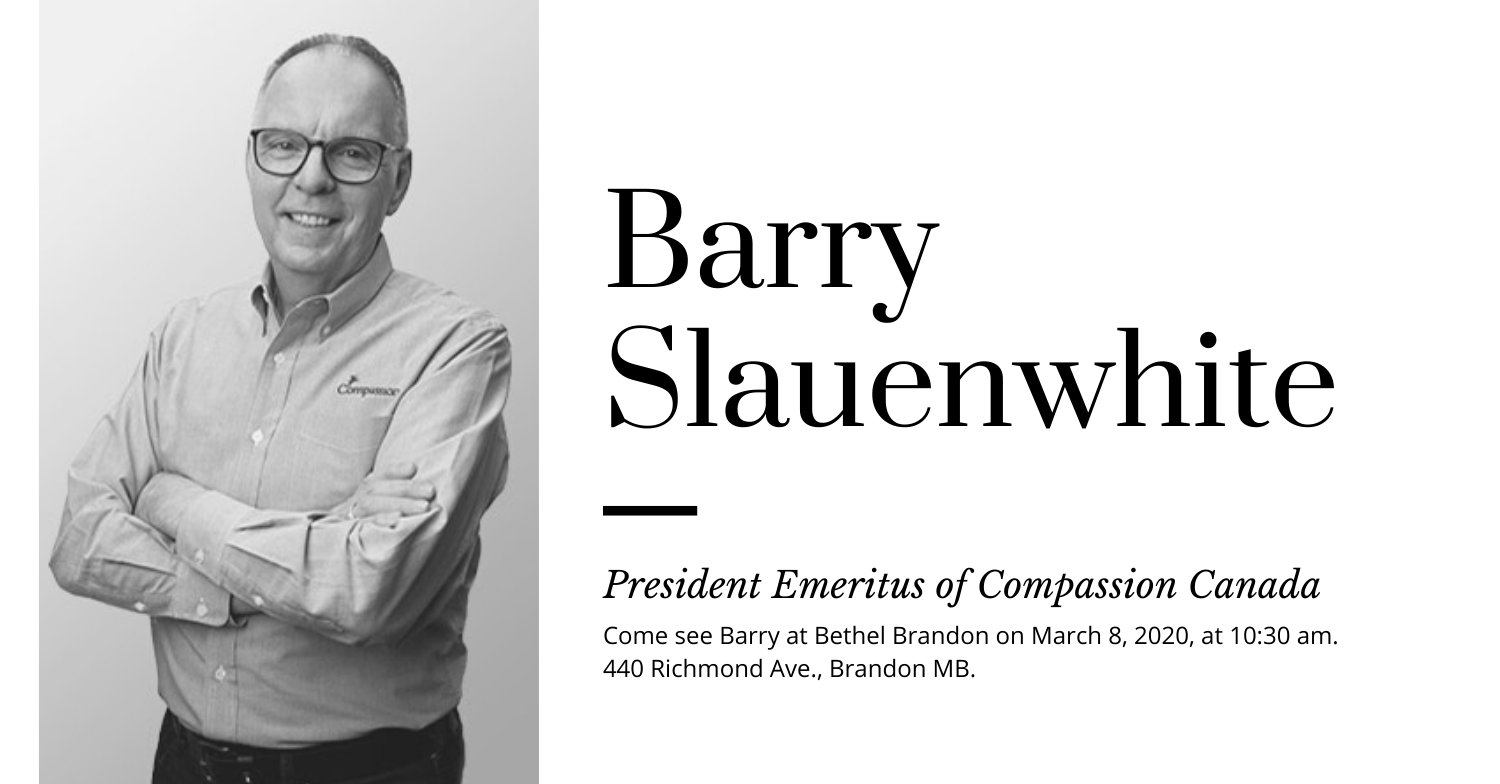 Save to your Calendar
Barry Slauenwhite joined Compassion's ministry in 1983 and was appointed the third president of Compassion Canadian in 1993. During Barry's 35 years of leadership with Compassion Canada—25 as President and CEO—Compassion experienced more than a tenfold growth. As a spokesperson for the poor and an advocate for children, Barry travels the globe motivating Christians to reach out and help children at risk. Barry is husband to Sharon and father of two beautiful daughters, Krista and Heather.
We are honoured and excited to have Barry Slauenwhite here at Bethel Brandon on March 8, 2020.