This event has already occurred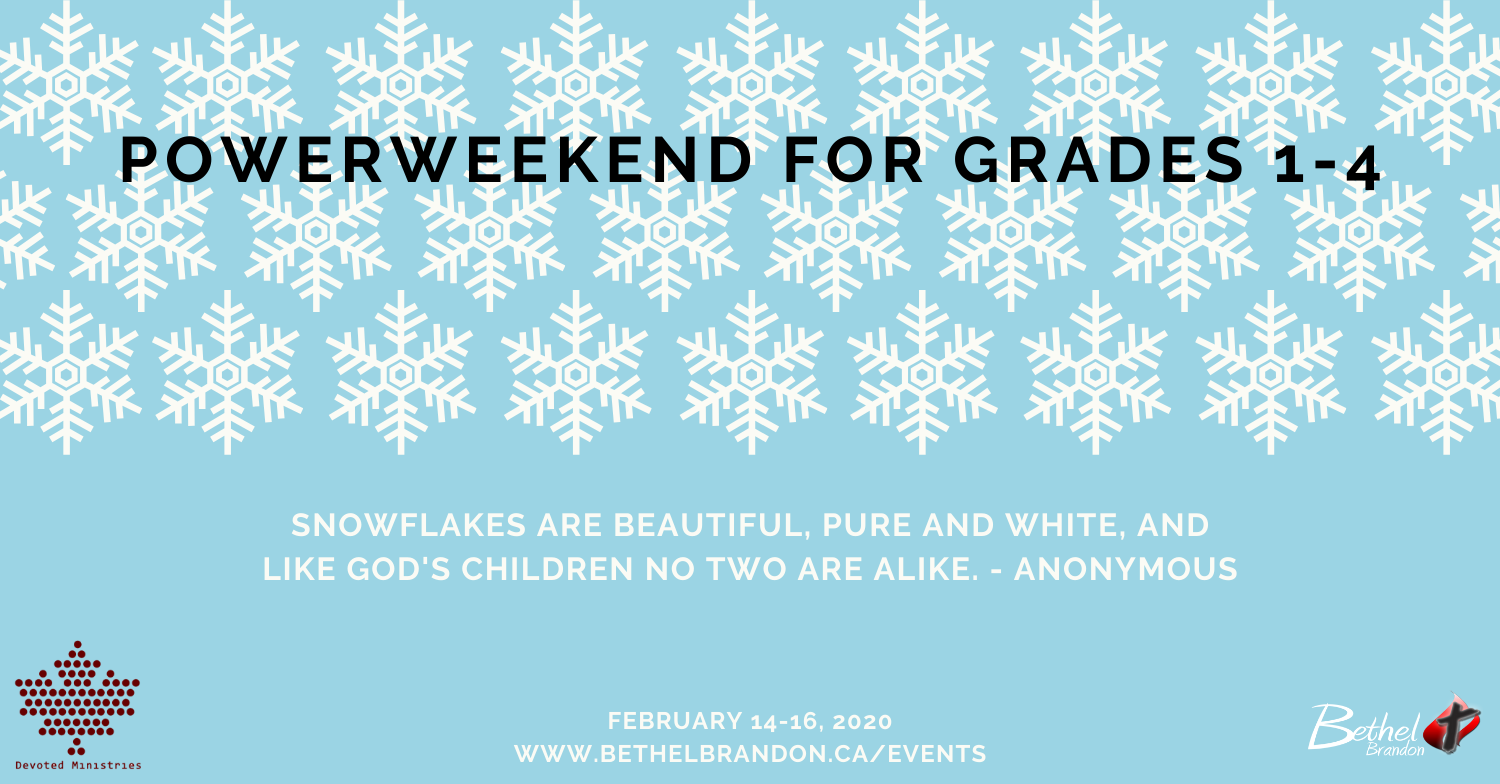 Save to your Calendar
There are no two snowflakes alike and there is no one like your child. God made your child unique with a special purpose. Have them go to Powerweeked to discover more about their purpose and how much God loves them. Powerweekend is a three day retreat for children in grades 1-4. It is a great opportunity for them to grow in their relationship with God, meet some new friends and participate in some really fun games and activities.
Bethel is excited to host Devoted Ministries' Powerweekend for over 12 years. The next Powerweekend is coming up on February 14-16th, 2020. For more information about Devoted Minisries visit thier website.
To download the registration form from Devoted Ministries' website, click here.