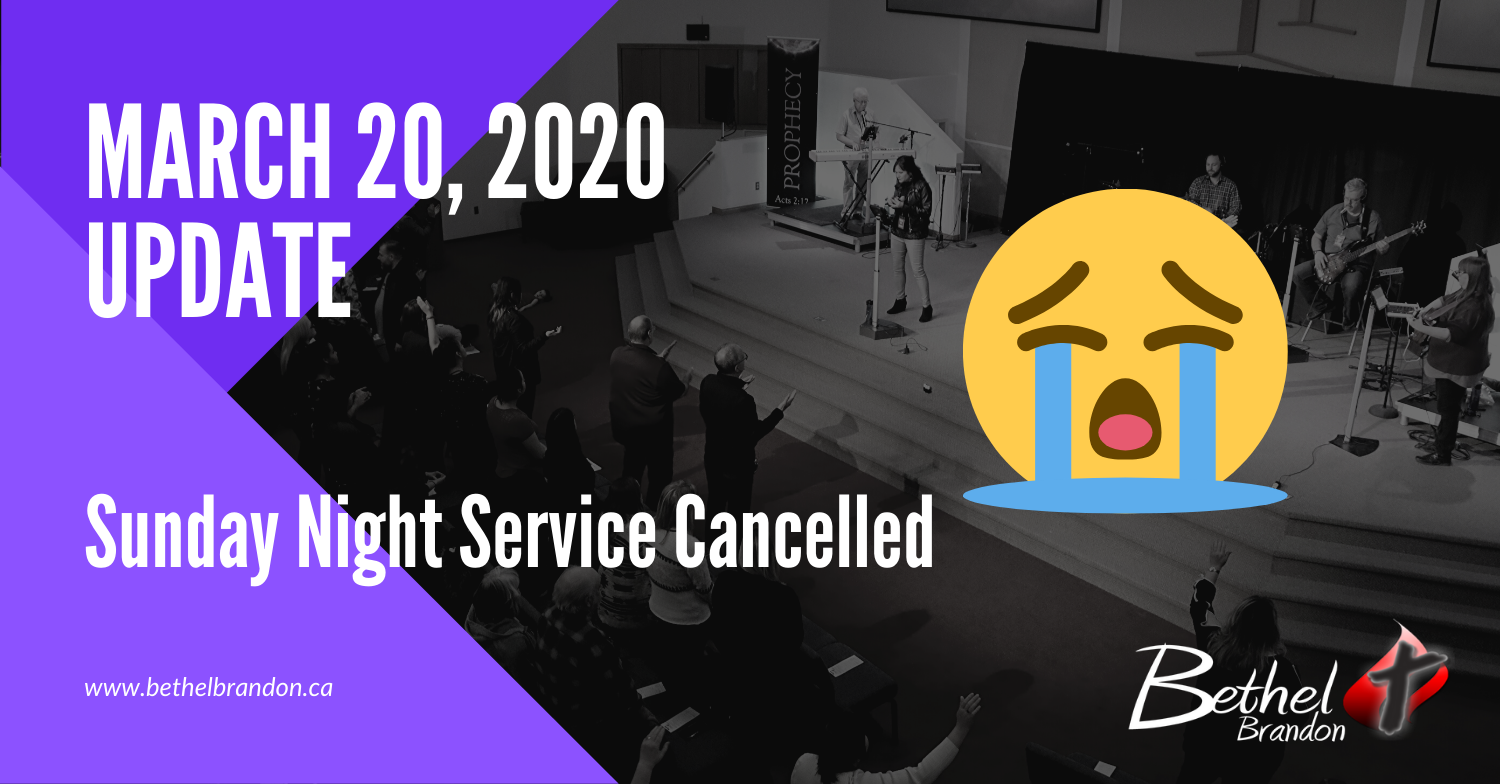 I am not too sure if everyone has heard, but today the province of Manitoba has declared a state of emergency. Although this still allows us a few parameters to meet, I thought it would be in the best interest of everybody to cancel our Sunday evening service. This way, we can create and develop an ensured system for people to meet to worship; One that is better scheduled and safe to minister.
In the meantime, we are going to be putting our online presence into overdrive, and we have a lot of things planned live that will minister to youth, children, and adults alike. We are also going to do the best that we can to personally make sure everyone who calls Bethel home will be contacted and ministered to while we go through this unprecedented time. So you will have to keep connected to us online while we try to stay connected to you. If you need any help please make sure you contact the church.
We will also be making appeals on how you can minister during this time. We will be giving you suggestions on some of the best programs that right now media has to offer. Again, those who faithfully support Bethel through tithes and offerings you can continue to do this online or contact the church and we can help you out the best that we can. The bottom line is that we love and care for everyone that calls Bethel home, and we love the community that we are seeking to reach and serve.
This is a great opportunity to serve, and we cannot let it go by. This is our time! This is our moment to make a difference! If you say, "God, I am open to serve in whatever capacity you need me to," I know that God will answer that prayer! Besides, you're going to be bored to death if you are stuck in your home over the next little while. Might as well take the time to seek out Ministry and thrive!
Special thank you to all the staff at Bethel and Devoted Ministries who are working feverishly to help and minister at this time! That's it for now. Let's keep in contact.
P.S. Sunday Morning Services are still cancelled until further notice.